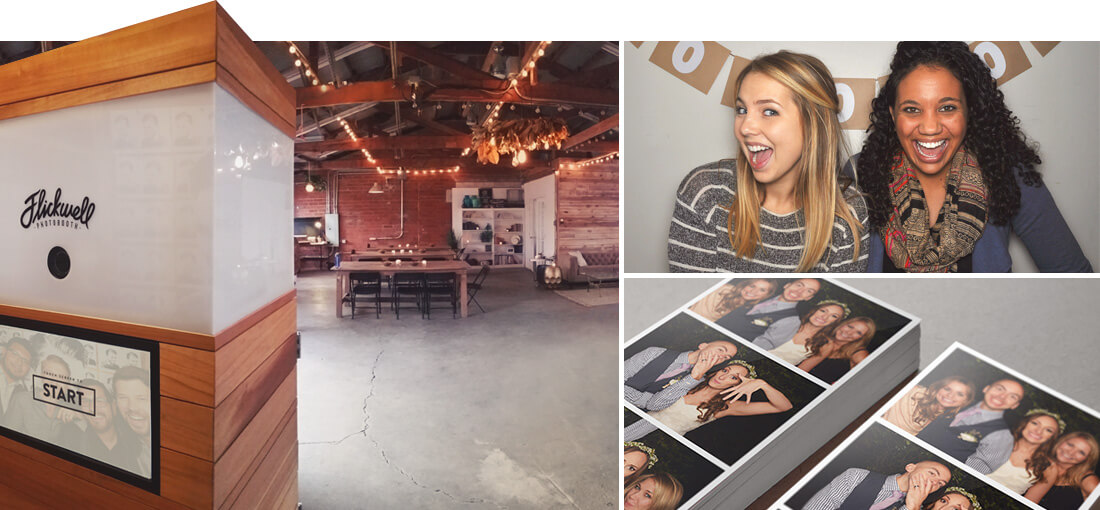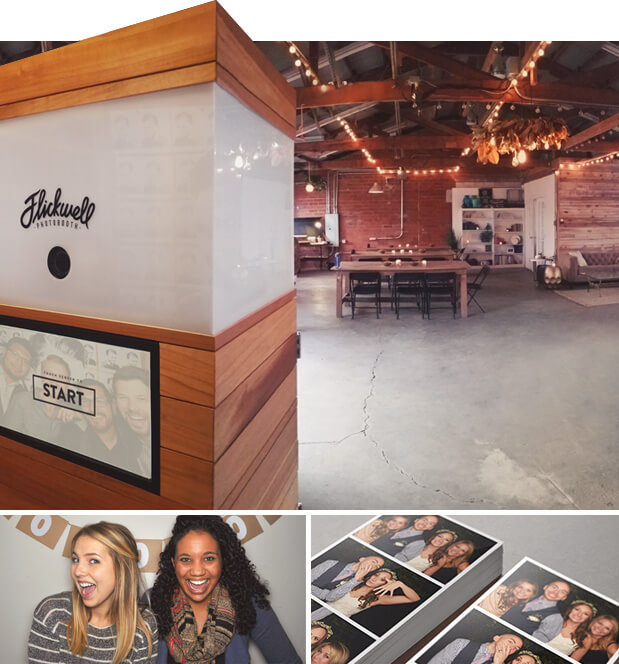 We know you've put a lot of thought, attention to detail, and creativity into your event — and we appreciate that. Flickwell, as a brand and as a photo booth, strives for the same. The Flickwell photo booth was designed to be a warm and modern visual compliment to your event, in addition to providing studio quality photos, lab quality dye sublimation prints, and a fun and engaging experience for your guest.The Flickwell photo booth is an open air booth, built with high quality materials and professional photography equipment, and is fully contained in the small footprint of 2ft by 2ft. Photo booth rental in San Diego starts at $779 for 3 hours - this includes unlimited photos, unlimited prints, custom footer, and online gallery. Extended time, backdrops, and rental outside of San Diego are also available. We'd love to hear from you.



Fill in your event details and we'll check availability
Fill in your details and we'll check availability
✕
Thanks!
We received your request. We'll contact you by email within 24 hours to get a few more details from you and confirm your rental.
If you need anything before then, feel free to email us at info@flickwell.com